Who says that dressing up is only for Halloween? Mary Kate and Ashley show us the way to rock costumes all year long.
Costume: Michael Kors
Costume: Ozzy Ozbourne
Costume: Kingfisher and Deer
Costume: Rosie the Riveter
Meryl and basically anyone that is beside her wearing black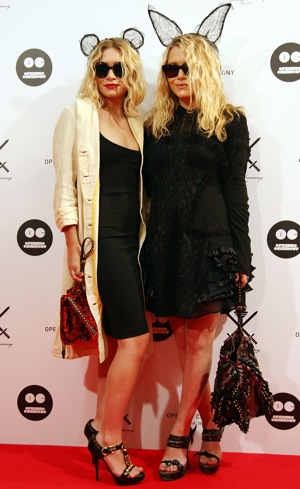 Costume: Karen and Regina from Mean Girls
"duh, I'm a mouse"
Costume: only the one that they wear 24/7. The costume of being gorgeous and glamorous millionaires.
and it isn't even a costume.