Now don't get me wrong. I love love love (as does everyone else, it's that great) Dolce and Gabbana's Fall 2013 collection.
It's luxurious, theatrical without being costume-y, and visually opulent in a way that I think most secretly wish for. Read more about my love here.

The collection can totally stand on it's own, so I was a little confused when I saw some of the spreads from the fall editorial campaign.



What kind of expression is this? It looks like the awkward shot before the really great one (I watch Top Model so that makes me an expert).



Is it just me or does the D&G model look like SNL's Kate McKinnon? Slap a little makeup on, darken the hair a bit and you've got a model ready to swap. She's already got the expression down.


Some other confusing shots.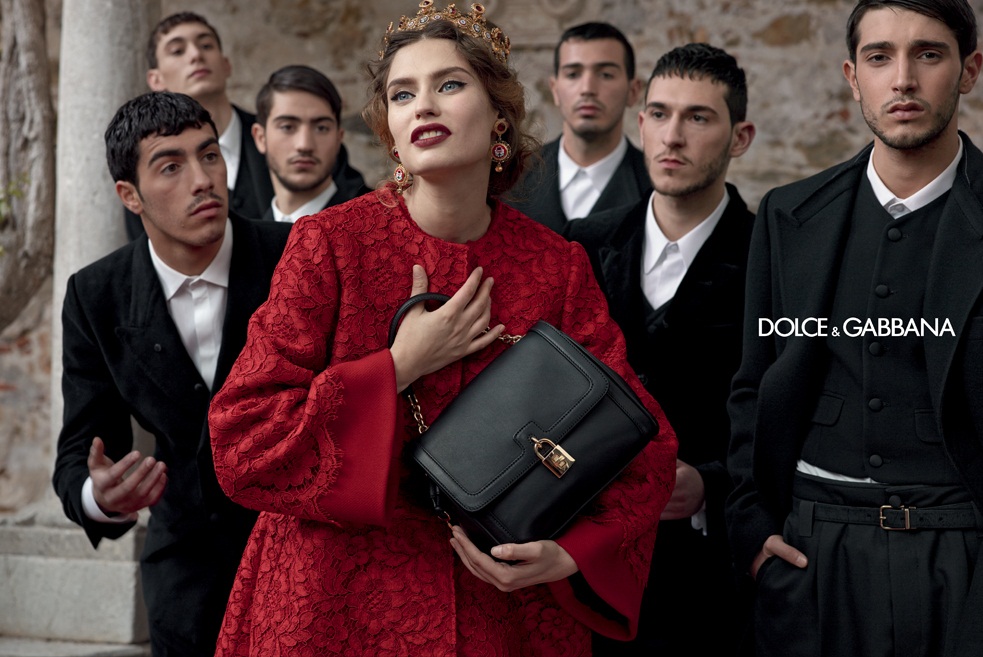 Same face. Why?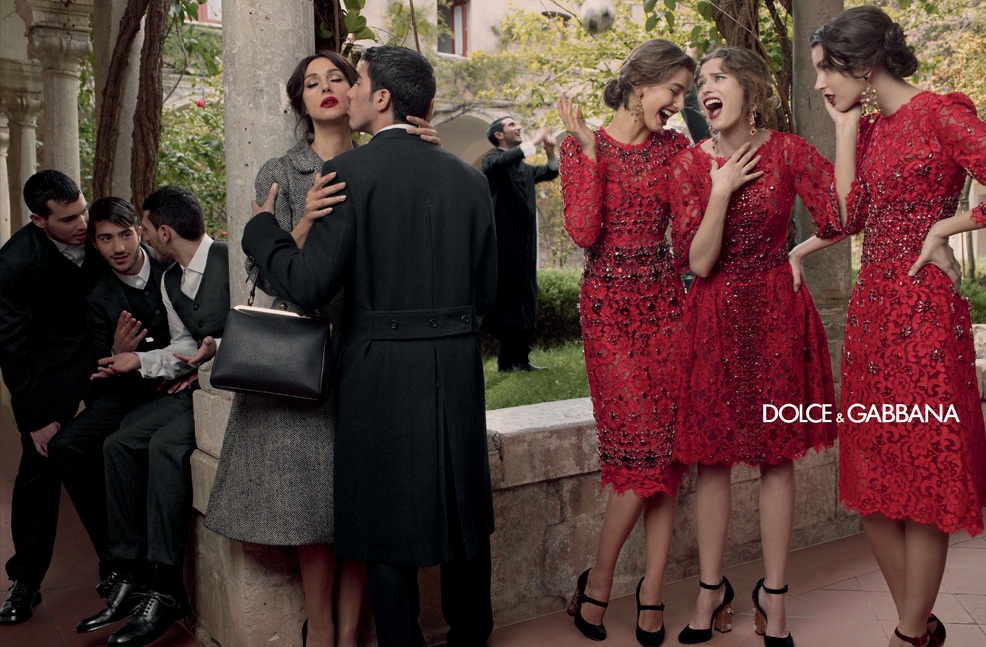 I think the models went to the Taylor Swift/Anne Hathaway school of acting.
What is the model in white doing?
There aren't all bad though. Some of the ads are simply stunning and exactly what you would expect from the Italian brand.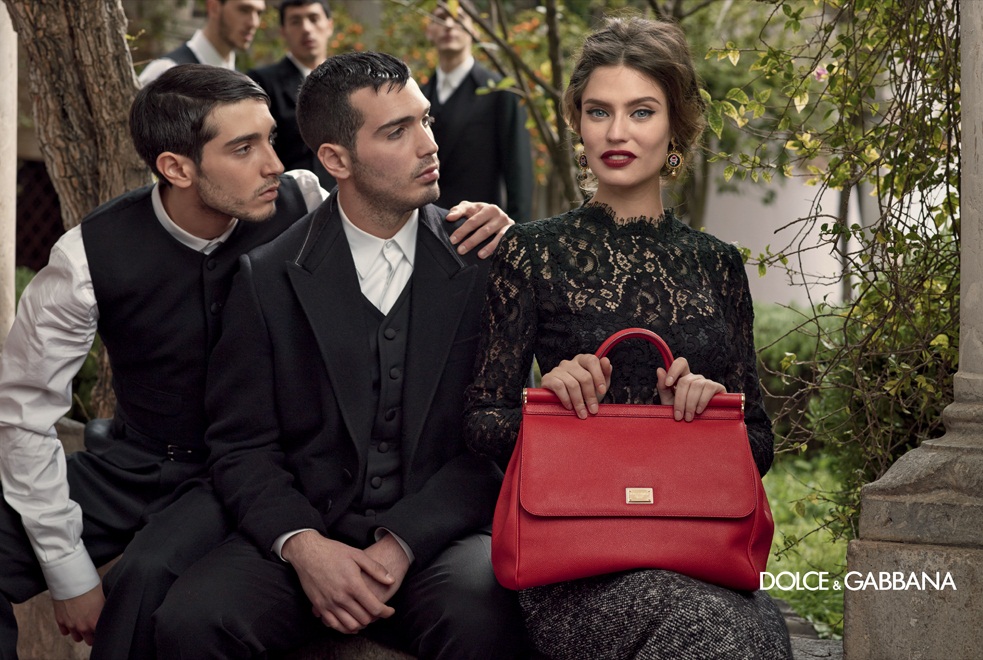 Now thats better. Still kinda of a weird way to smile but better.
I love the shape of the dress on the model in the back. Someone please buy it for me.
If I buy this dress will Italian men follow me around too?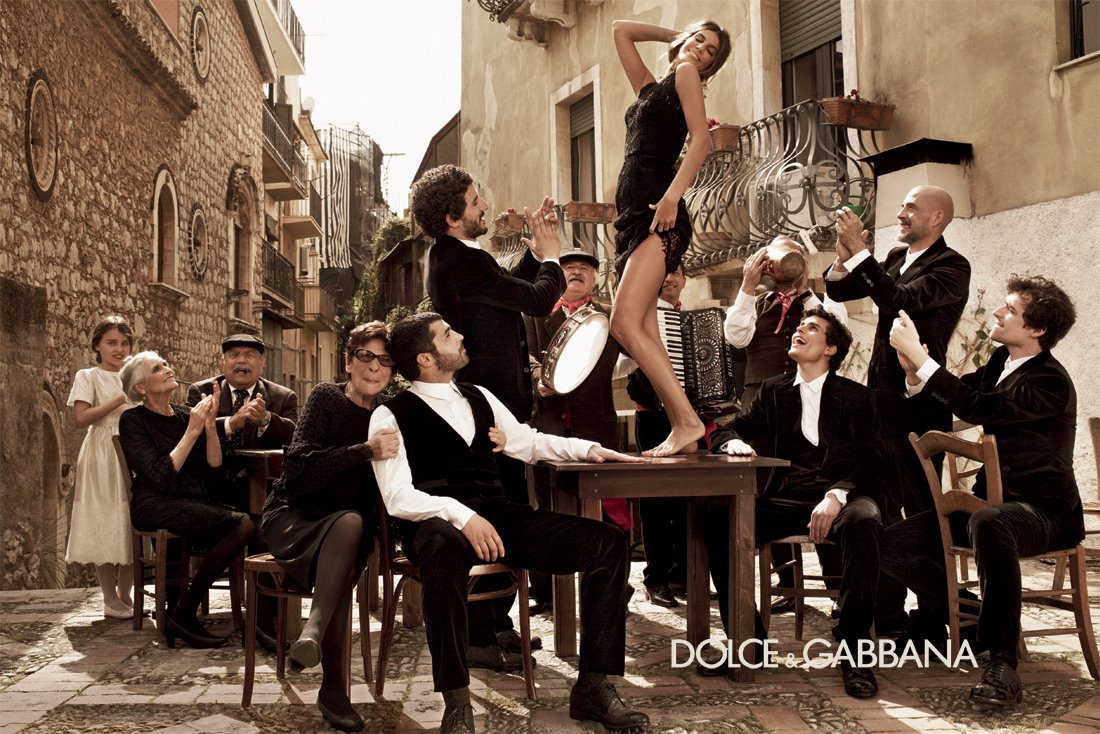 Is that Giada on the right?
There she is again.
Can I marry into this family?
That little boy is adorable.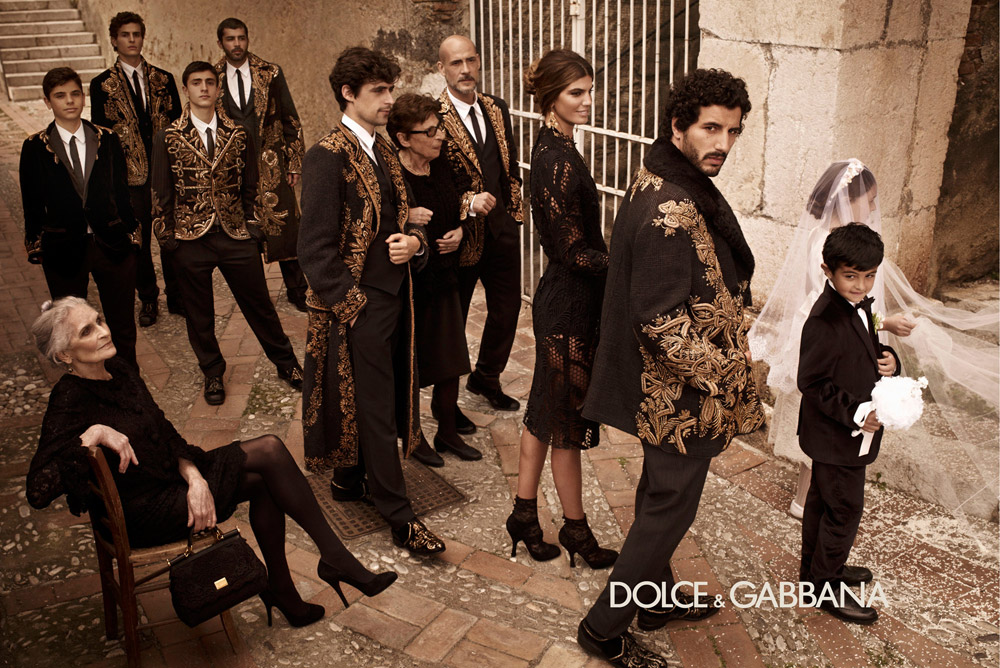 Look at the legs on that old lady. Nana's got gams!