So guys I know it's been a long time since my last post. The last two weekends have been crazy for me. Have you ever babysat a two year old for a weekend? I found that it is not for the faint of heart. As for this most recent weekend I went to a wonderful Korean/Kentucky wedding and let me tell you those two groups are serious about their celebrations! So rather than a themed post I think I'm just gonna throw some nice randomness that's been in my life of recent! Enjoy and please comment (you will see why in 1.5 sec)!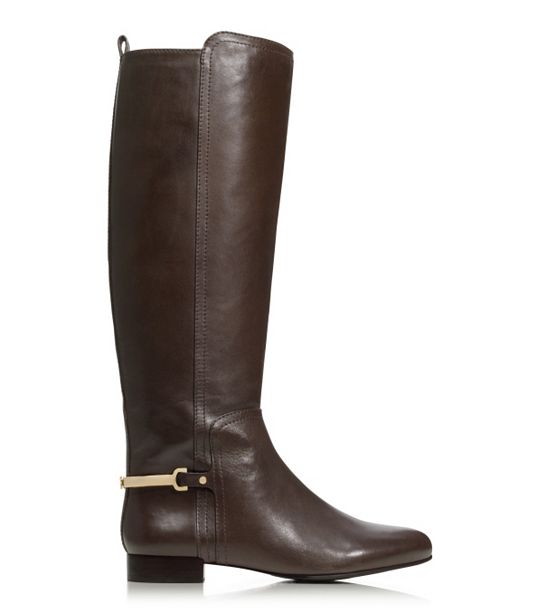 Tory Burch Jess Boot $525
Stuart Weitzman Halftime boot $595
Loeffler Randall Matilde $695
I put this one first because besides, consuming my every fashion thought, I frankly need some help in the hunt for the perfect boots! Seriously, guys this is very real. I can't seem to find a pair of tall/midcalf leather boots with a slightly pointed toe. I want my boots t look like a dressy boot and riding boots had a baby. I also want plain leather with no buckles or other fabrics (well one buckle or hardware attatchment might be ok). I want a brown pair and a black pair. The brown pair can lean a little heavier on the equestrian/casual side while I want the black pair to be a little dressier. Just when I think i have found the perfect pair I look at the price and cry into the nearest pillow. If anyone knows of any boots that fit this description by all means please leave a comment! I am desperate!
When not scouring the internet for the perfect pair of boots, I fill my time with searching for the perfect (insert clothing/home decor item). I am so addicted to online shopping on Amazon. I accidentally let my trial period of Amazon prime run out so now I have paid for and am an Amazon Prime member. This may have been one of the most detrimental hits that my wallet has ever experienced. It's not the $75 fee to become a member but rather the almost overwhelming desire to buy that you get after you become one. Free two day shipping is literally only one click away from getting almost anything you want. While this sounds like a shoppers dream it is really a shoppers nightmare. Back in the day I used to watch tv without my trusty Ipad by my side. Now I can't hardly focus on an episode for scrolling constantly through Amazon.
3. Amazon Prime Instant Video
At First I balked at the idea of Amazon's instant video. I am fiercely loyal to Netflix. However, Amazon has some shows and movies that Netflix doesn't and also has some workout videos. So when I should be cleaning my apartment I can be found on the couch watching the second season of Workaholics on Amazon Prime instead.
While I'm on the subject of Workaholics, can I just say how much I love that show? Ders is tall and preppy and I think we all can appreciate that. Adam is short, explosive, and weirdly charming. And of course Blake has that hair and a sensitive side. What's not to love?
Annamarie Tendler's Instagram photos of her adorable french bulldog pup Petunia threaten to overload my Instagram feed with cuteness and I love it (not pictured above, I couldn't find a pic of sweet little Tunie). Can I please just move to an apartment that allows pets so that I can get one already?!
It's been a random post I know but it's what's on my mind right now. Til next post!