I hope everyone had a great Thanksgiving, ate lots of delicious food (diets don't exist on holidays), and survived Black Friday if you were brave enough to venture out! As for myself, I had a wonderful Thanksgiving and it isn't even over quite yet! It was great getting to catch up with loved ones that I don't often get to see and spending some much needed quality time with some of my favorite people on earth. Oh, and the food wasn't bad either. I somehow managed to eat three different kinds of pie (including a much lauded family peanut butter pie) and still have one more T-day dinner to go!
I'm pretty happy with my decision to stay in on Black Friday (but I am certainly not judging those that shopped, way to go out and get those amazing deals!), mostly due to the fact that I'm waiting for the deals that are sure to come on Cyber Monday! I know that I often post about totally beautiful but for many (myself included) unattainable due to lavish prices. So for those of us out there that are addicted to internet shopping I'm compiling a list of some of my favorite items (and many I have been eyeing for myself) that won't leave you crying into your wallet. Now lets get ready for Monday!
1. Jewel Scent
As the name suggests, there is a ring valued anytwhere from $10-$7500 inside of each candle, soap, or aromatic beads. While most rings are worth $10, the chance of being a lucky one and scoring a $500+ ring definitely makes me want to buy! Also, who can resist a great smelling candle or soap?
You really can't go wrong with a classic bow tie from BB and with many color and pattern combinations available you are sure to find a tie to suit every man on your list! $55-65
I think the product description says it all when it says, "
Yale doesn't like people that say Y'all. We showed them...." Even though the site sells Kentucky based products I think everyone can appreciate this fun and cozy sweatshirt. $50
4. Philosophy Shampoo, Shower Gel, and Bubble Bath
While you really can't go wrong with anything Philosophy makes, I really love the shampoo, shower gel, and bubble bath combos, especially for the price right now ($10 regularly $16). I haven't tried the Snow Angel scent but like everything they have I'm sure it smells divine and puts me in the holiday spirit! I am addicted to the Mimosa scent and I love that they put a totally delicious sounding recipe for mimosas right on the bottle. If the recipe is as good as the sudsy stuff smells then I might have just found my new favorite drink.
While the $95 price tag is a little pricier than many of the items on this list the quality construction and handsome look make this stocking worth it. Imagine all the memories that will be made when this stocking is opened year after year and J.W. Hulme Co is dedicated to the making that happen as they offer a lifetime guarantee on the item.
With notes of jasmine, coconut water, and orange blossom this scent makes the wearer feel instantly happier. A fresh and fun fragrance plus cute and whimsical packaging? It's not too good to be true.
7. The Unofficial Downton Abbey Cookbook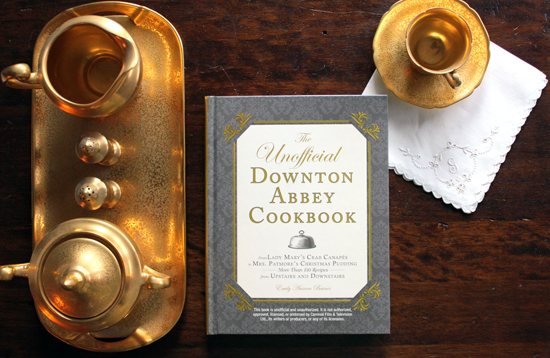 This is definitely one the items on my list that I really want myself. Not only have I been to England and really enjoyed the food but I also am a huge fan of the show. Give this to anyone (or yourself) who regularly quotes Dowager Countess Grantham or has professed love for Mathew Crawley. $15.96
8.
Box Wood Tree
Glass Terrarium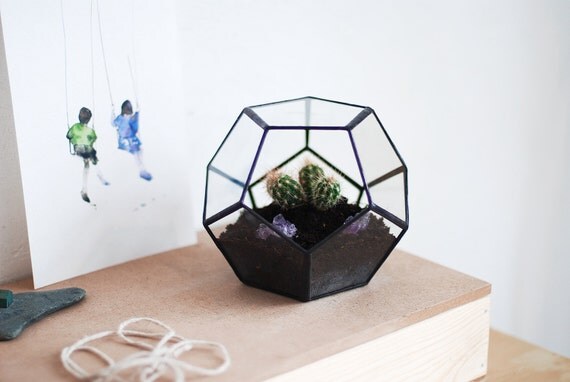 This handmade terrarium would be the perfect gift for anyone you know with a green thumb. The sleek glass and copper design adds artsy sophistication to any decor and you can feel good knowing you are purchasing from a small artisan shop. $55
This hat would be the perfect way to stay warm and stylish with its cute bow and vintage shape. How very Great Gatsby of you. $68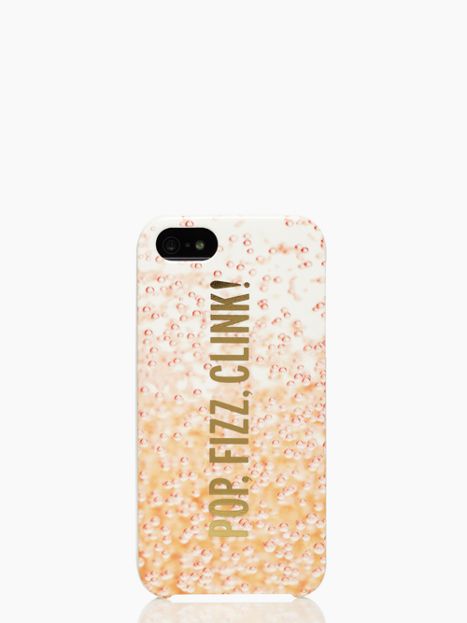 As someone who just had to replace my iphone due to a shattered screen I can vouch for the value of keeping one in a case. This cute cover from Kate Spade allows you to keep your phone protected without sacrificing style. $40